Securing Your Home with the Arlo Essential Spotlight Camera: An In-Depth Review
Arlo Essential Spotlight Camera Review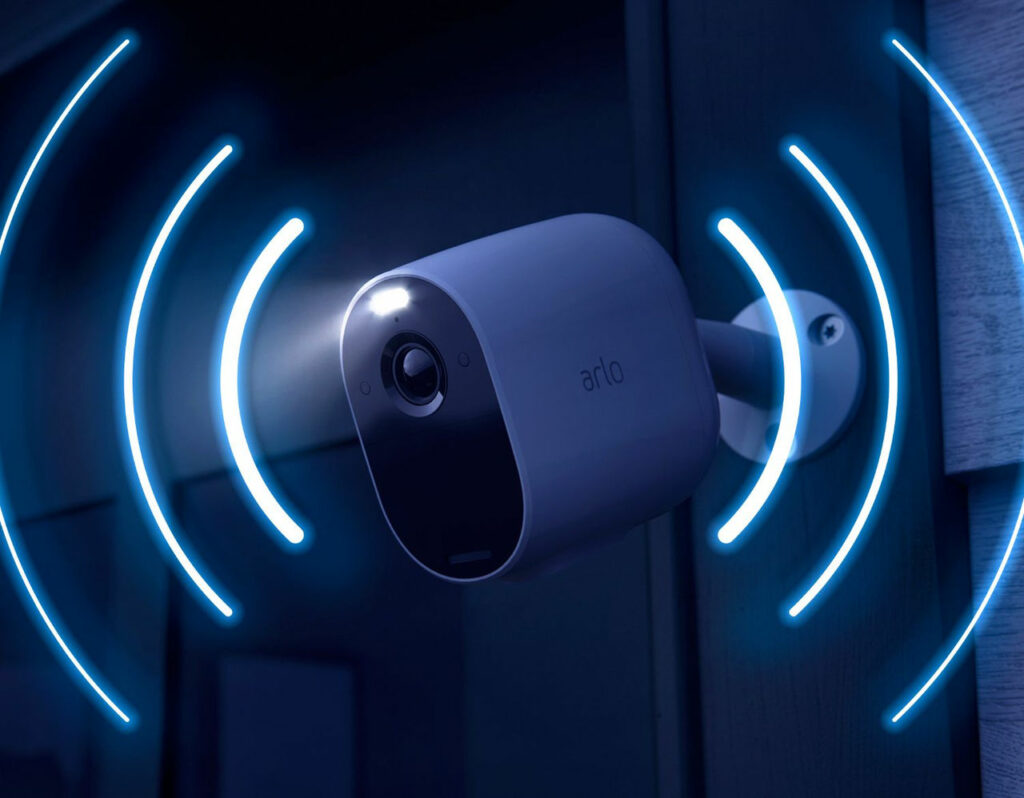 Arlo essential spotlight camera (Image credit: Arlo.com)
| Section | Details |
| --- | --- |
| Product Overview | The Arlo Essential Spotlight Camera is a wireless, weather-resistant home security camera that captures video at 1080p resolution. It includes a built-in spotlight and siren, two-way audio, and color night vision. |
| Key Features | Key features include 1080p resolution, a 130° field of view, a built-in spotlight, color night vision, single motion sensor, and a microphone with noise and echo cancellation. The camera is wireless and connects directly to Wi-Fi. |
| Battery & Charging | The camera boasts a battery life of up to six months on a single charge and can also be powered using an Arlo Solar Panel. The battery is not removable or replaceable. |
| Performance in Weather | The camera is weather-resistant and can withstand temperatures ranging from -4° F to 113° F (-20° C to 45° C). It may not perform optimally in temperatures outside this range due to battery constraints. |
| FAQ | FAQs cover setup, charging, solar panel compatibility, battery replacement, and weather resistance. |
| Notable Mentions | The camera is wireless, making installation easy and efficient. Its notification feature provides automatic email alerts and push notifications for real-time updates. |
Why should you trust Mia's Best? Our dedicated team of writers and editors invests countless hours in meticulously analyzing and reviewing a wide range of products, services, and apps in every possible angle. This commitment ensures that we help you find what suits you best.
In the realm of home security systems, the Arlo Essential Spotlight Camera is a standout product worth considering. Its impressive array of features, solid performance, and reasonable price tag make it a strong contender for those seeking to bolster their home's safety. This article will guide you through the Arlo Essential Spotlight Camera setup, detail how to charge it, and provide an in-depth review of its overall performance. Let's get started.
Review contents for Arlo Essential Spotlight Camera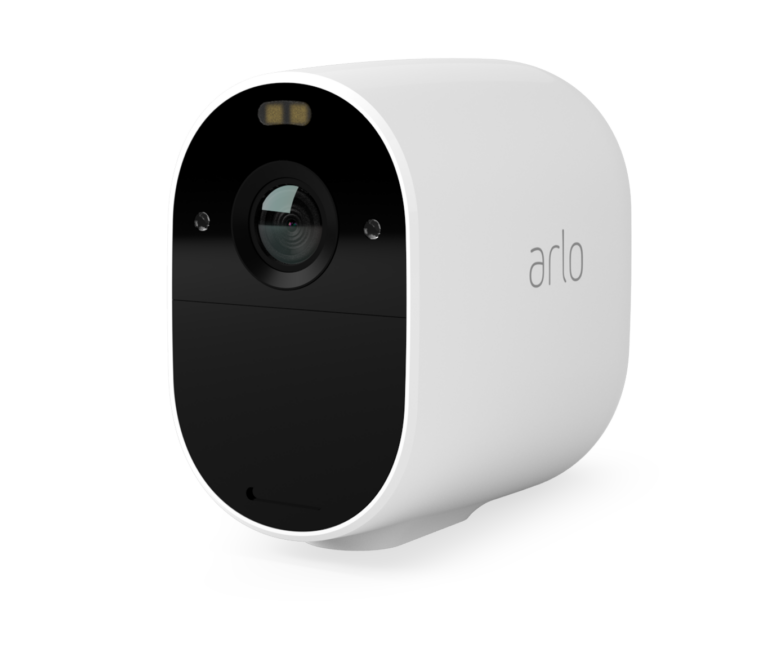 Arlo Camera (Image credit: Arlo.com)
Key Features & Specifications
This stand-alone, Wi-Fi security camera from Arlo offers impressive specs. It captures video in high-quality 1080p resolution, and its 130-degree diagonal field of view ensures that you never miss a thing. Equipped with night vision that illuminates up to 25 feet thanks to dual high powered Infrared LEDs, it provides clear, color footage even in the dead of night. Plus, the built-in spotlight and siren add another layer of security, alerting you and deterring unwanted guests.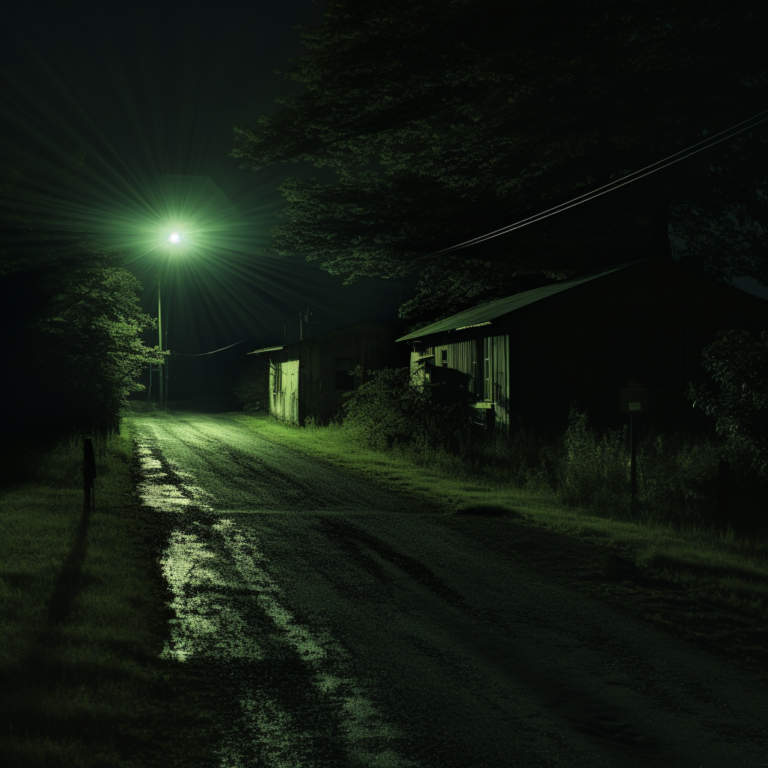 Long night vision distance (Image credit: Mia's Best)
The Arlo Essential Spotlight Camera is also equipped with a two-way audio system that provides noise and echo cancellation, ensuring clear communication with anyone on the other end of the camera. Notably, the camera offers adjustable PIR motion detection up to 23 feet, ensuring you're alerted if there's unexpected movement in your home's vicinity. When activated, the system sends automatic email alerts and push notifications, keeping you informed about your home security.
One of the standout features of the Arlo Essential Spotlight Camera is its battery life, which can last up to six months on a single charge. Charging is done via a micro USB cable, but the Arlo Essential Spotlight Camera + Solar Panel bundle offers an eco-friendlier and more sustainable charging solution.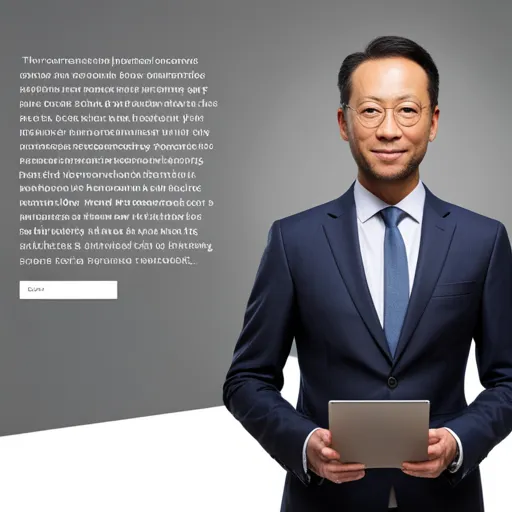 Ease of Installation and Use
Getting the Arlo Essential Spotlight Camera up and running is a breeze. All you need is a stable Wi-Fi connection; no home base is required. You simply download, sign up, and log into the Arlo app, then follow the prompts to add the camera. A QR code is generated for you to show to the camera, which then connects directly to your Wi-Fi.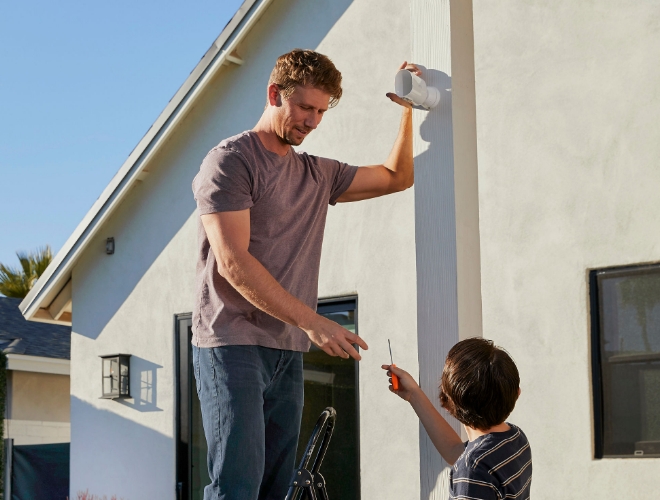 Easy and simple outdoor installation (Image credit: Arlo.com)
Navigating through the settings on the Arlo app is straightforward. You can adjust the brightness, rotate the image, toggle night-vision on or off, and set up activity zones if you're subscribed to the Arlo smart plan.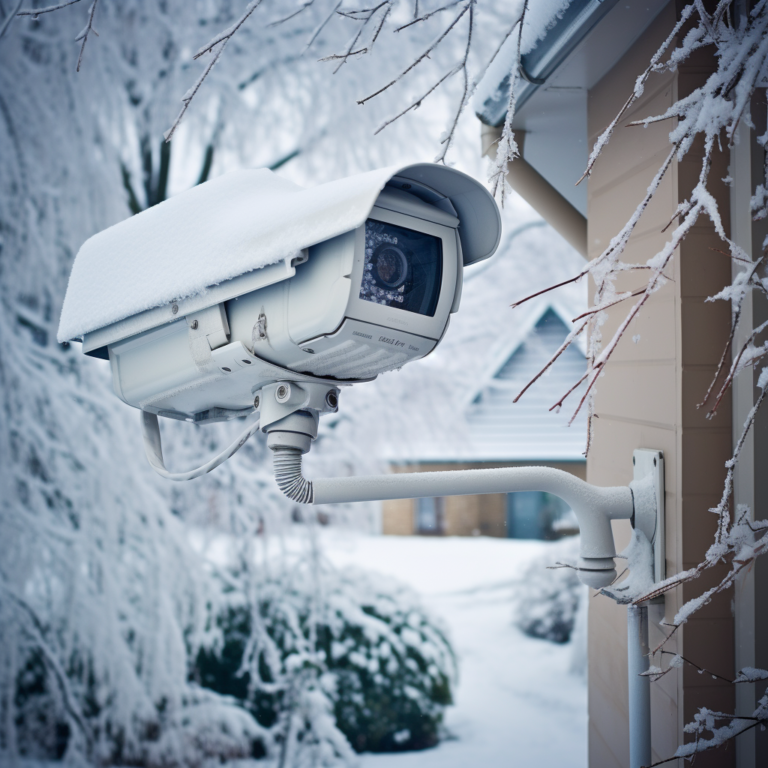 Weather resistant outdoor home security camera (Image credit: Mia's Best)
The Arlo Essential Spotlight Camera is weather-resistant, making it a suitable option for outdoor installation. However, do keep in mind its operating temperature range of -4° F to 113° F. Also, it's relatively lightweight, making the Arlo Essential Spotlight Camera setup hassle-free. It comes with a screw-in adjustable mount, mounting screws, and plastic anchors to help you position the camera just right.
The Arlo Essential Spotlight Camera offers commendable video and audio quality. Its 1080p video and 24 frames per second make for smooth and clear footage. The two-way audio is also effective, with full duplex communication and noise cancellation features.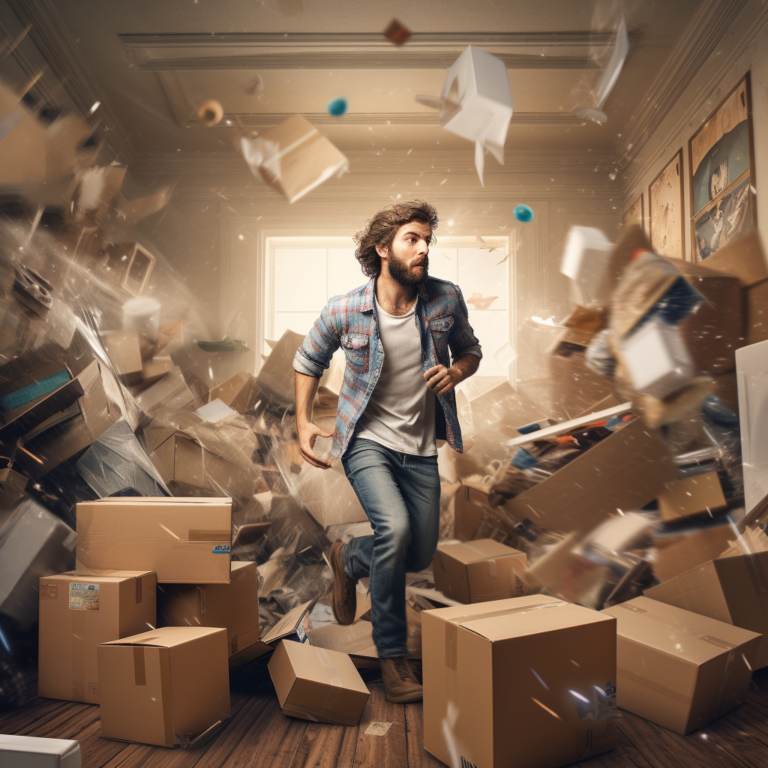 Smooth and clear picture (Image credit: Mia's Best)
On the flip side, it's worth noting that there might be a slight delay in motion alert notifications and loading up live view on the app due to server processing. Nonetheless, the Arlo app continually receives updates for improvement and bug fixes, and this latency issue is expected to be addressed in future updates.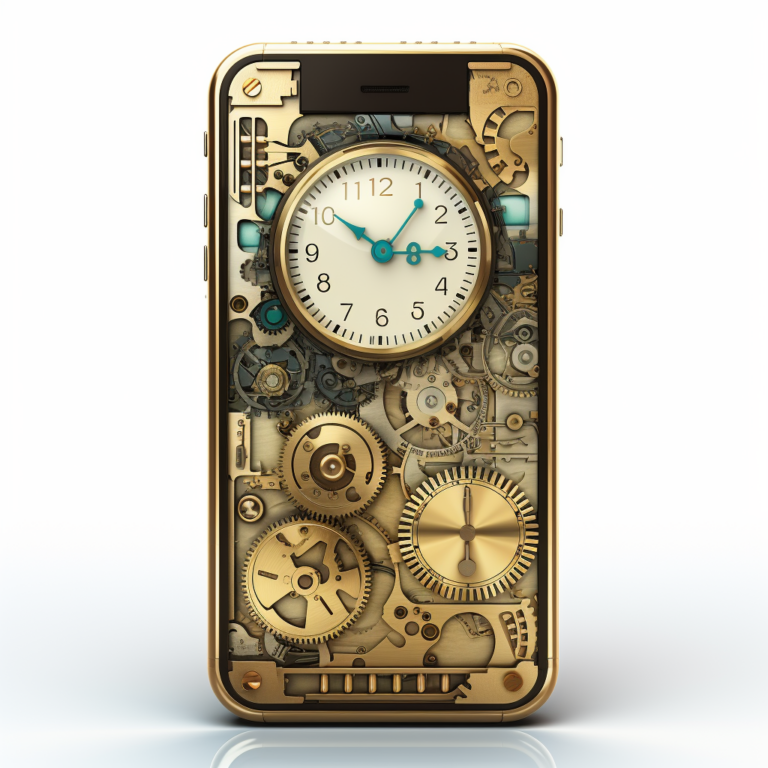 Regular software updates (Image credit: Mia's Best)
With its solid set of features, the Arlo Essential Spotlight Camera stands as a valuable addition to your home security system. Its built-in spotlight, siren, and excellent video and audio quality make it a worthwhile investment for home security.
As with any technology, it isn't perfect, and there's always room for improvement. However, with its impressive specs, affordability, and easy setup, the Arlo Essential Spotlight Camera packs a punch in providing valuable security measures for any home. For further help, you can refer to the Arlo Essential Spotlight Camera manual and Arlo Essential Spotlight Camera instructions provided with the product.