Google Nest Cam: A Smart Move for Indoor and Outdoor Security
Google Nest Cam (battery) for indoor & outdoor review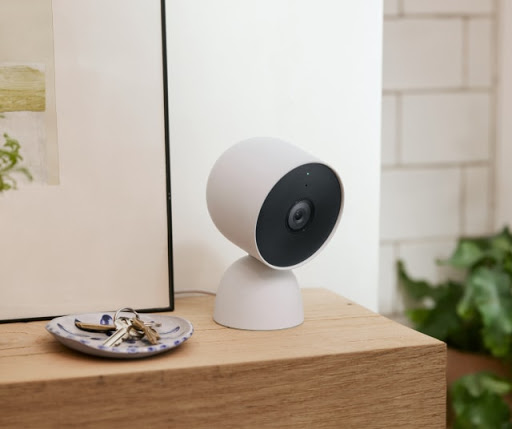 Google Nest Cam (battery) Indoor and Outdoor (Image credit: Google.com)
| Section | Highlights |
| --- | --- |
| Unveiling the Google Nest Cam | Versatile for both indoor/outdoor; robust design. |
| First Impressions | Heavy, strong build; one-color, noticeable design. |
| Navigating the Specs | 1080p HD, night vision; impressive battery range. |
| Examining the Features | Free object detection; enhanced options with Nest Aware. |
| Pricing and Comparisons | Pricier than competitors; stands out in the Nest ecosystem. |
| Final Verdict | Ensures security with encrypted videos; Nest-centric appeal. |
| FAQ | Addresses key concerns and clarifies product details. |
Why should you trust Mia's Best? Our dedicated team of writers and editors invests countless hours in meticulously analyzing and reviewing a wide range of products, services, and apps in every possible angle. This commitment ensures that we help you find what suits you best.
In this review, we delve into Google's versatile security solution, the Google Nest Cam (outdoor or indoor, battery). With its hefty build and robust features, this camera, designed for both indoor and outdoor use, offers 1080p HD video, night vision, two-way audio, and a 130-degree field of view. Its battery life spans from 1.5 to 7 months, and its advanced detection capabilities come as part of the free features, with enhanced options available through the Nest Aware subscription. Although the camera's larger size may not blend inconspicuously into your decor, and its cost might be higher than its competitors, the Nest Cam guarantees security with encrypted video footage. All in all, it presents a compelling option for those heavily invested in the Nest ecosystem.
Review contents for Google Nest Cam (battery)
Google is no stranger to smart home security, and their newest addition, the Google Nest Cam (outdoor or indoor, battery), stands as a testament to their prowess. But is it a smart move for indoor and outdoor security? This Google Nest Cam review seeks to answer that question.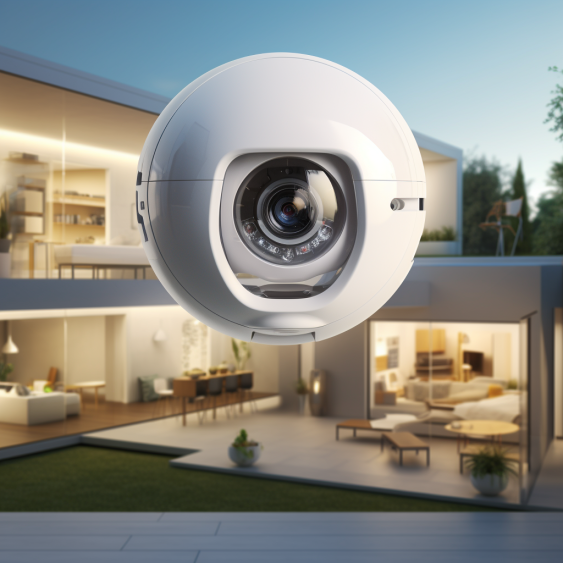 Indoor and Outdoor Home Surveillance Video Camera (Image credit: Mias's Best)
Unveiling the Google Nest Cam
As its name suggests, the Google Nest Cam can function as both an indoor and outdoor camera, giving you flexibility and control. Coming in a sleek, modern design, it fits effortlessly into any home setting. However, its robust weight of 14.04 oz (398 g) belies its compact size. The Nest Cam boasts dimensions of 3.27 inches in length and width and a sturdy, magnetic wall mount.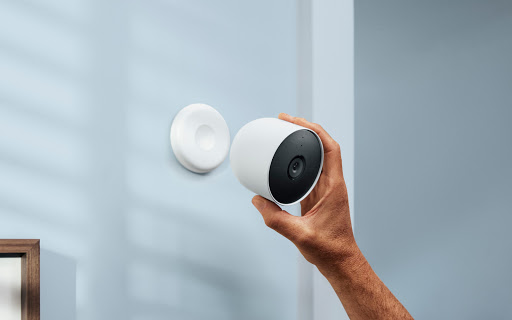 Google Nest Cam with magnetic wall mounting (Image credit: Google.com)
The Google Nest Cam outdoor, with its robust build and substantial weight, can withstand the elements to a degree, thanks to an IP54 weather resistance rating. However, the Nest Cam isn't entirely weatherproof, suggesting the need for a somewhat shielded outdoor installation.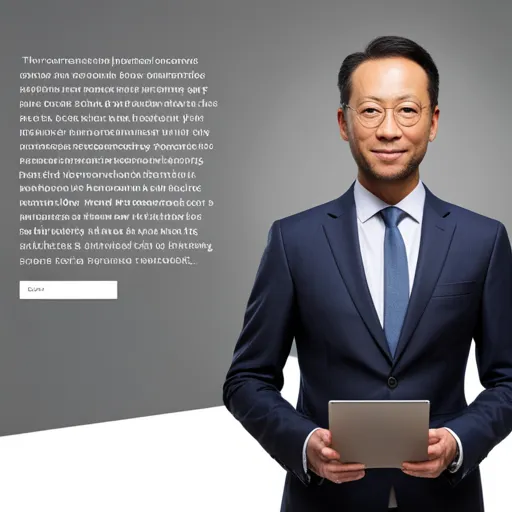 First Impressions and Navigating the Specs
The device excels in its video capabilities. Offering a 1080p resolution at 30 frames per second, this camera ensures clear and crisp footage. It also features High Dynamic Range (HDR) and night vision that illuminates up to 15 feet, assuring you won't miss any vital detail, day or night. A wide 135° diagonal field of view helps keep a larger area under surveillance.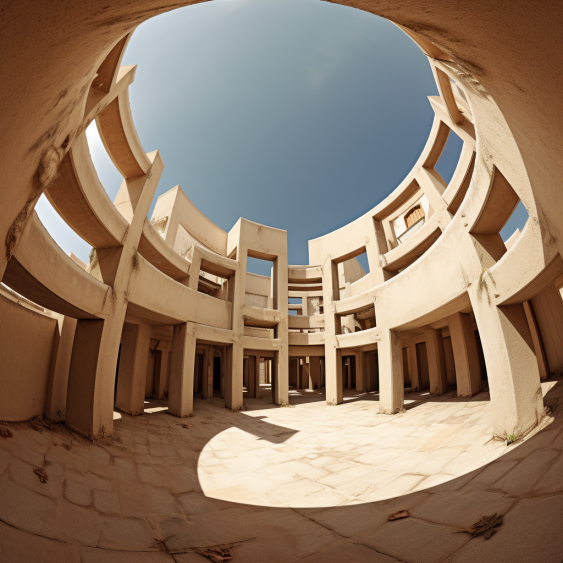 Wide 135° diagonal field of view for larger area under sureveillance (Image credit: Mia's Best)
What sets the Google Nest Cam apart is its impressive battery life. Depending on the selected battery settings and frequency of events recorded, the Google Nest Cam battery life can range from one and a half to seven months. This feature alone sets it apart in the smart camera market.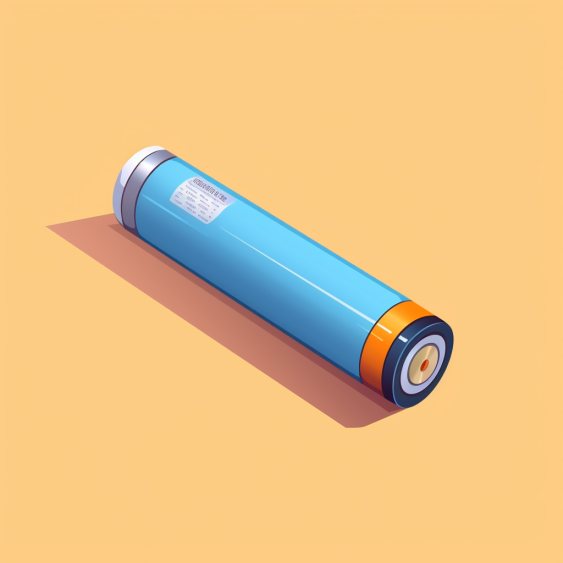 Several months of  cam battery life with Google Nest Cam (Image credit: Mia's Best)
However, for users who prefer a wired setup, the camera does offer the option to be wired, although the required weatherproof cable is sold separately.
Now, let's talk about the smart features. With a new machine learning chip, the Google Nest Cam (battery) can alert you to motion, people, animals, and vehicles, providing a three-hour event history. This means you'll have access to any recorded events in the last three hours – a major step forward for Google, who now provides more features for free without requiring a Nest Aware subscription.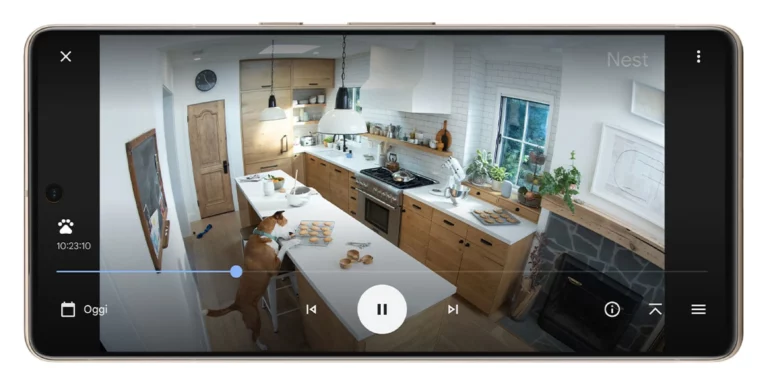 Capture everyting in Google Nest Cam App for Android and IOS (Image credit: Google.com)
Editor's choice image text (Image credit: LG)
The Google Nest Cam (Battery) extends an offer to upgrade to Nest Aware and Nest Aware Plus for $6 and $12 a month, respectively. These upgrades provide added features like familiar face detection, sound alerts, the ability to call 911 from the Google Home app, and extended video history, among other benefits.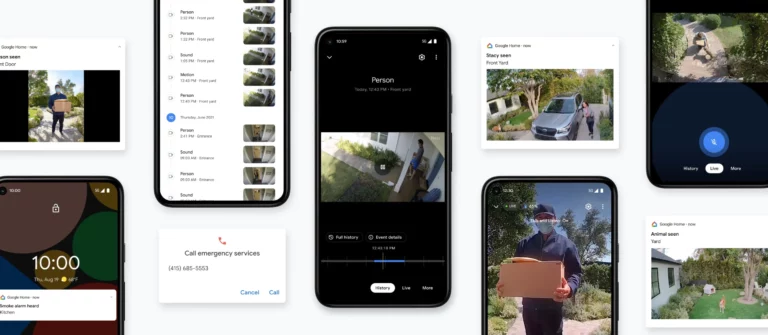 Google Nest Cam Subscription Features (Image credit: Google.com)
Given its specifications and price point of $180, the Google Nest Cam may face stiff competition. Despite this, it holds its own with its blend of smart features, impressive battery life, and the backing of a trusted brand.
All in all, the Google Nest Cam wireless security system could be an excellent addition to your home. It functions well, integrates seamlessly with Google Home, and offers a range of features that meet most users' security needs.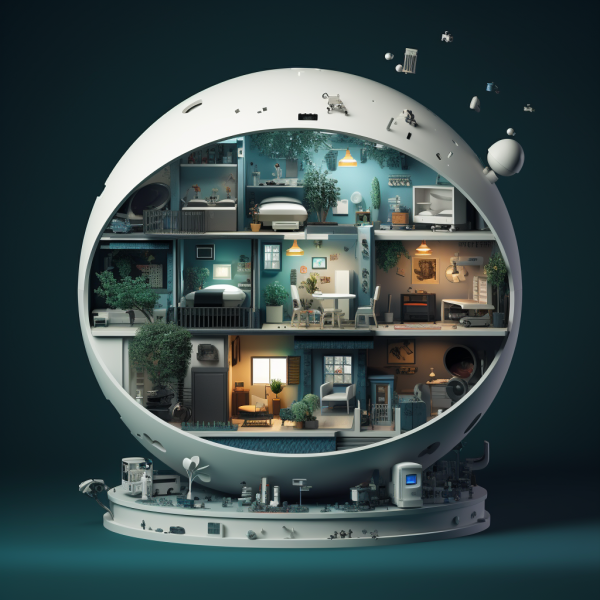 Seamlessly integration with Google Nest Cam Home Surveillance System (Image credit: Mia's Best)
So, whether you're a die-hard fan of Google products or simply in the market for a reliable indoor/outdoor security camera, the Google Nest Cam could be the smart move you've been waiting for.
Is the Google Nest Cam the future of home security? We think it just might be. So, don't just take our word for it. Explore the Googliest outdoor camera on the market for yourself.